Have fun swimming and join your friends at the Sherwood Sharks Swim Club every Friday night from 5.30pm to about 7.00pm. Gates open around 5.15pm. New members are welcome anytime!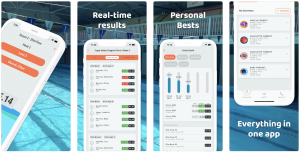 In 2023 we will be using a new app call 'Swim Club' to make Club Nights easier. All race nominations, timekeeping and data will be kept in the app. For more information on how it works please download the flyer.
Dinner is available from the Canteen or the BBQ. Make sure you place your order at the canteen at the beginning of the night!
We rely on volunteers to allow each Club Night to run smoothly. Parents are encouraged to help with tasks such as time-keeping, marshalling, BBQ duties and assisting in the canteen. All assistance is very much appreciated and helps to build a strong and supportive Club community.