Have fun swimming and join your friends at the Sherwood Sharks Swim Club every Friday night from 5.30pm to about 7.00pm. Gates open around 5.00pm. New members are welcome anytime.
Purchase a club shirt for $20.  Pick one up at the school office or at the next club night.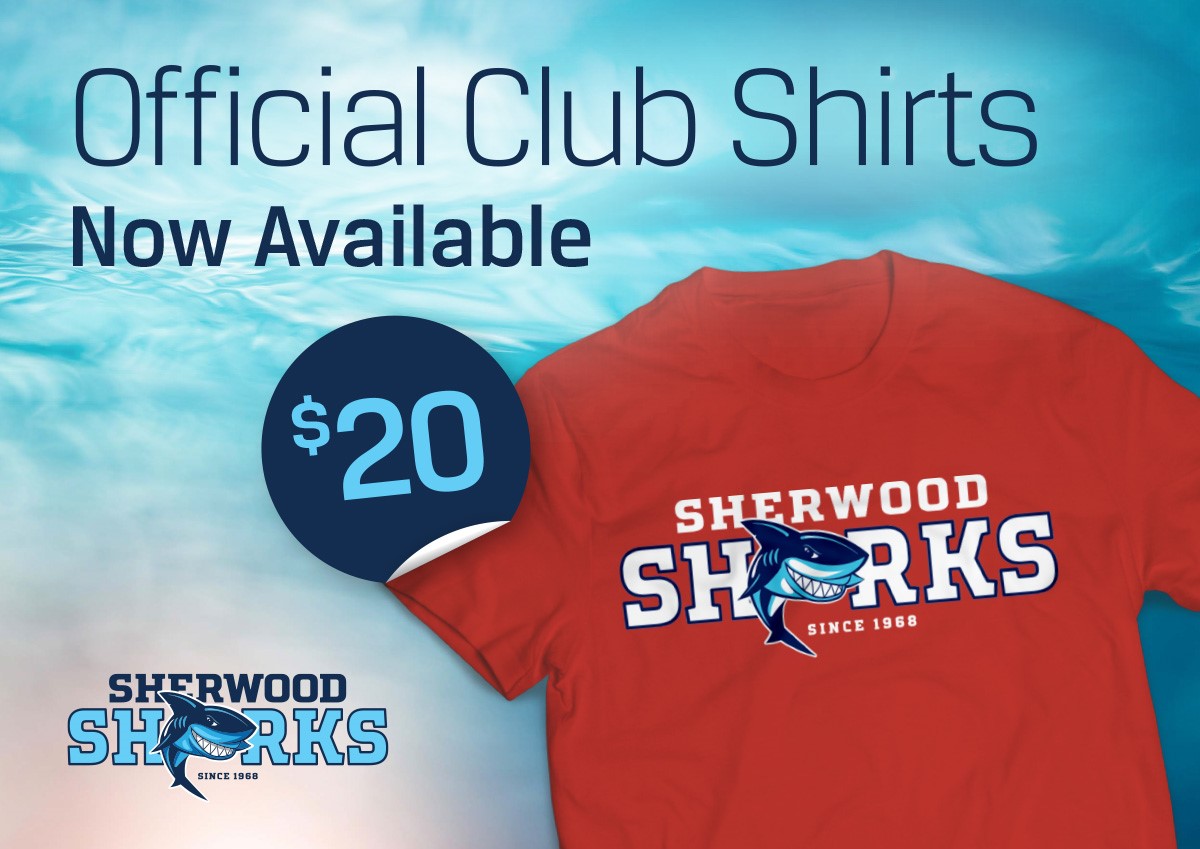 Dinner is available from the Canteen or the BBQ. Make sure you place your order at the canteen at the beginning of the night!
Race nominations for Club nights are now completed online and open Sunday 6pm, your registration must be submitted by 6pm on Thursday. Registrations are unable to be accepted after this time.
We use an electronic race timing system to record swimmers times. Meet results are published via the MeetMobile app which is available under monthly or annual subscription arrangements.
We rely on volunteers to allow each Club Night to run smoothly. Parents are encouraged to help with tasks such as time-keeping, marshalling, BBQ duties and assisting in the canteen. All assistance is very much appreciated and helps to build a strong and supportive Club community.