About Sherwood Sharks
Club nights are back on for Term 4 – starting Friday 6th October!
Come down to the Shark Tank on 6th October for a free Club Night, free sausage sizzle and zooper dooper, and see what the Sherwood Sharks are all about.  ALL ARE WELCOME!
Have fun swimming and join your friends at the Sherwood Sharks Swim Club!
Sherwood Sharks Amateur Swim Club offer a Club Night each Friday evening during the swim season (Terms 4 and 1) to provide a fun opportunity for children to gain confidence and technique in the pool – not to mention that competitive edge!
The Sharks Club Nights provide all swimmers aged 4-17 an opportunity to swim!
We hold 15m*, 25m, 50m, 100m races.  Freestyle, backstroke, breaststroke, and butterfly.  You can nominate your swimmer for only the races they would like to swim in!
*our young swimmers are encouraged to jump in! We'll pair up swimmers who are attempting 15m with a senior swimmer who will encourage and assist them along to the 15m mark!
Each Friday dinner is sorted!  The BBQ will be on with sausages and burgers and the canteen will be open with some other dinner options too (think sushi and/or rice paper rolls), drinks, chips, homebake, and lollies for sale!
Club Night is a fantastic way to encourage confidence and independence in swimming as well as build a strong supportive swim community!  Take a look at our Pricing page for more information and to see how to join our Swim Club.
Learn to Swim & Squad Training
Looking for learn to swim lessons or squad training? We are pleased to welcome The Swim Academy who will be running lessons and squads at The Shark Tank.  Please follow the link below to find out more and book!

https://www.theswimacademy.com.au/sherwood
Club Night Nominations + Time Keeping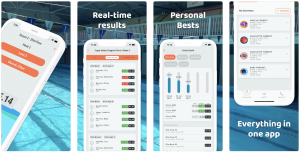 In 2023 we will be using a new app call 'Swim Club' to make Club Nights easier. All race nominations, timekeeping and data will be kept in the app. For more information on how it works please download the flyer.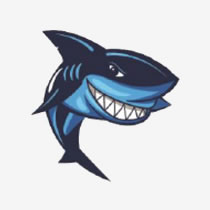 17 Sep 2023
Sherwood State School recently went through the tender process to appoint a new Head Coach and Swim School to deliver a quality swim program that best meets the needs of...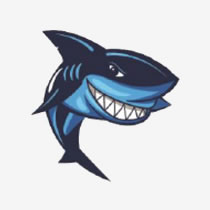 27 Aug 2023
Welcome back to Friday Club Nights in Term 4 2023 + Term 1 2024! TIME: 5:15pm pool opens, 6:00pm races start, 7:00-7:30pm finish LOCATION: Sherwood State School Pool, aka "The Shark Tank"...

Meet our captains
Our Sherwood Sharks captains look forward to meeting our newest members in the pool for the 2023/24 swim season. Their enthusiasm and team spirit fosters a great atmosphere at the Sherwood Sharks Swim Club. We are looking forward to what the Sherwood Sharks can achieve next!
Our Sponsors
Might and Power Electrical Services

Award Trophies