It has been a busy few weeks for our Swimmers!
Oxley Road Cup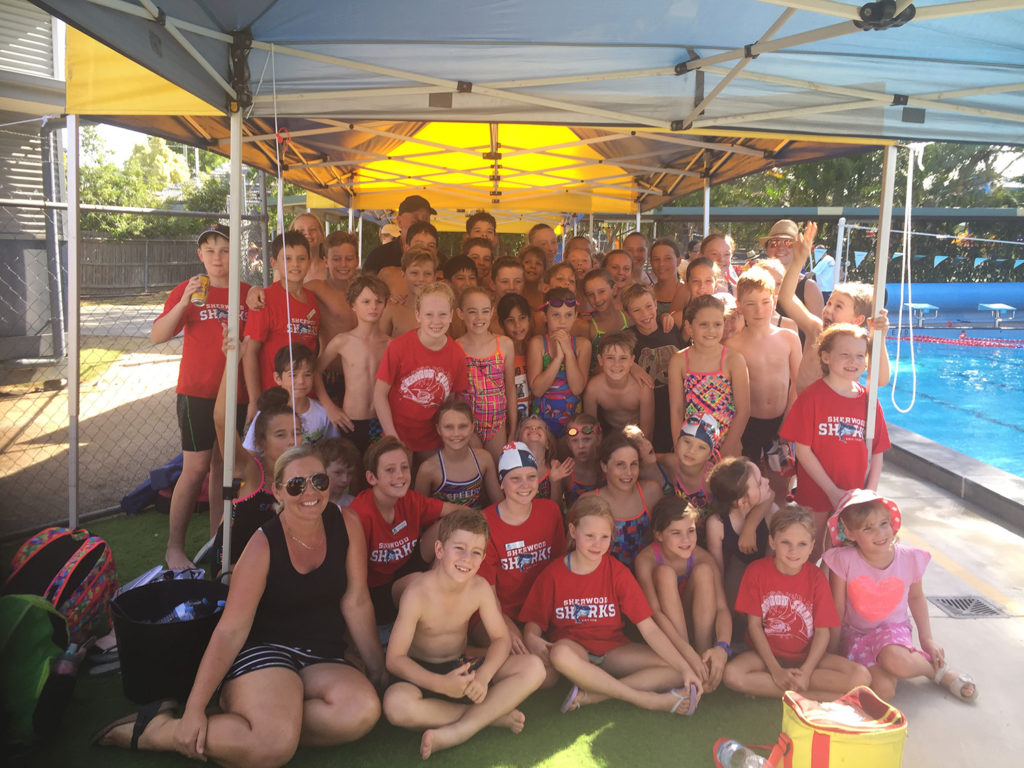 On Sunday the 10th of March, 58 swimmers represented the Sharks at the Oxley Road Cup. This annual carnival between Sherwood, Graceville and Oxley Swim Clubs is a much anticipated event where the children demonstrate their talents in the pool and their sportsmanship and support from the sidelines. I have heard MANY reports about what a fabulous day everyone had, and how proud we should be of our swimmers.  We finished second behind Graceville by only 14 points…an amazing effort that is improving year by year.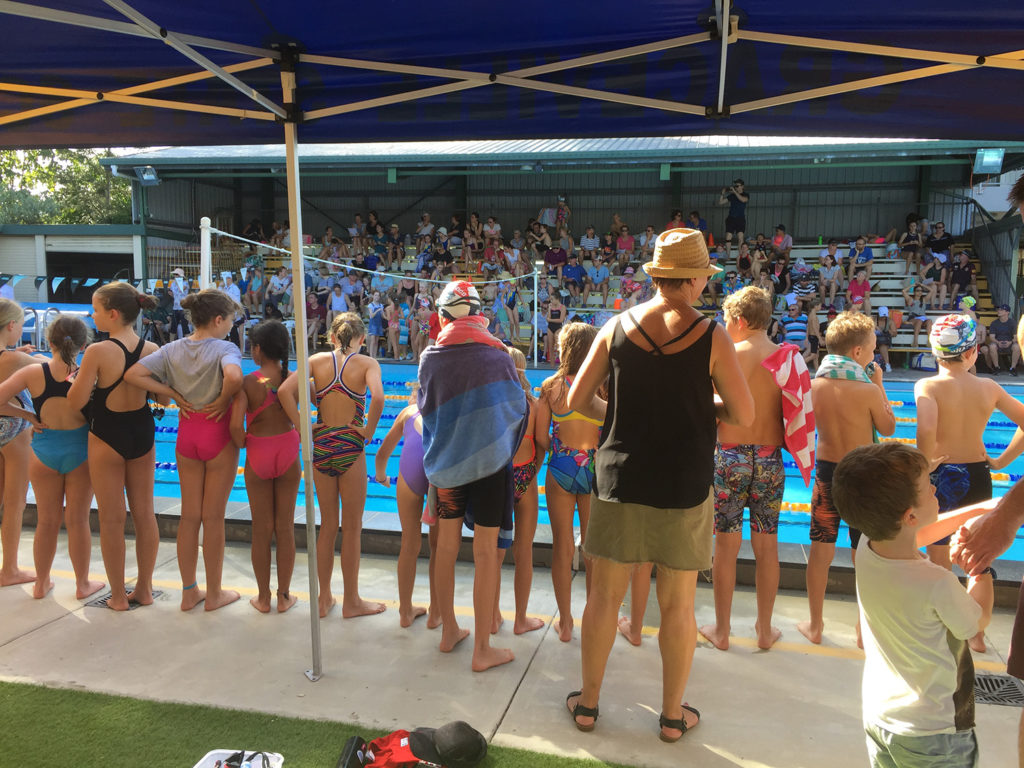 Special mention goes to both Amy Freudenberg and Maddie Preston who won all 4 of their individual events.
A huge thank you to those who put in so much work behind the scenes, and the Coaches, Committee Members and parents who lent a hand timekeeping, marshalling and all of the other roles that make an event such as this go smoothly. Well done!
Club Championships
This Friday 22nd March is our annual Club Championships. The night will commence at 5pm. Online nominations close Thursday evening 21st March at 6pm sharp. Information, qualifying and event details have been emailed through to Club Members. Best of luck to all.
Break Up and Presentation Night
Our Club Break-up and Presentation evening will take place on Friday the 29th of March from 6pm. No formal nominations are required this week. The BBQ, Bar and Canteen will be open for business.  We will begin the evening with presentations, followed by some novelty racing, games and a free swim.
Representative Swimmers
Congratulations to the following Sharks who were selected to represent the Eastern Taipans District in School Swimming – Amy Freudenberg, Cate Ward, Matilda Hansen, Maddie Preston, Zara Hughes, Ava Toomey, Lily Hedge, Oliver Mahoney, Hamish Wormwell and Charlie Wehl.
Of these swimmers, Amy, Cate, Charlie, Maddie and Hamish were selected to compete in the Met West Regional Carnival where we saw some impressive results and personal bests. Congratulations to Hamish who was selected in the Met West team (10 years freestyle) to compete at the State Carnival later this year.
A huge effort from our talented swimmers!
Holiday Intensives and Term 2 Swimming
Registrations are now open for both Holiday Intensives and Term 2 swimming.
Intensive classes will occur in Week 1 of the Easter holidays, from Monday to Friday (April 8th to 12th).
Term 2 Squads and Learn to Swim classes will take place over a seven week period, beginning in Week 2 and finishing in Week 8.  Classes will occur on Tuesdays, Wednesdays and Thursdays.
Further information can be found on the registration forms or by emailing Camilla at  enquiries@sherwoodsharks.com.